Estate tax liability. Disposition of assets under a will or in probate. There are many situations -- none of them lacking stress and complexity -- where you might need an appraisal of property that states an opinion of what the property was worth on a date some time ago, rather than when the appraisal is ordered. For estate tax purposes or disposition of the assets of a decedent, a "date of death" valuation is often required. (Sometimes, the executor of the estate may choose to have the date be six months after the date of death -- but the same principles apply.)
Attorneys, accountants, executors and others rely on Andreini Appraisal Services for "date of death" valuations because such appraisals require special expertise and training. They require a firm that's been in the area for some time and can effectively research comparable contemporaneous sales.
Real property isn't like publicly traded stock or other items, which don't fluctuate in value very much or for which historical public data is available. You need a professional real estate appraiser, bound by the Uniform Standards of Professional Appraisal Practice (USPAP) for a high degree of confidentiality and professionalism, and you need the kind of quality report and work product taxing authorities and courts need and expect.
Please browse our website to learn more about our qualifications, expertise and services offered.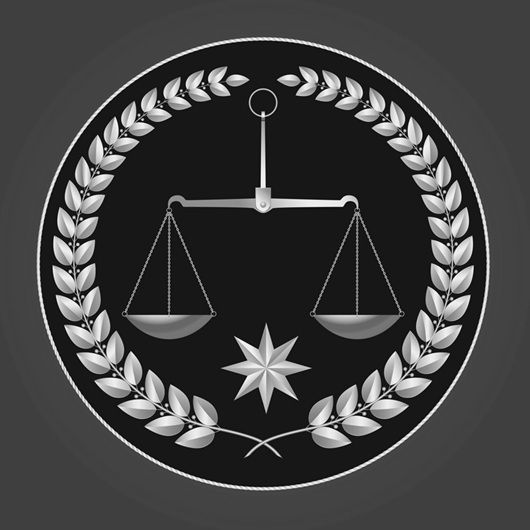 Finalizing a divorce involves many decisions, including "Who gets the house"? There are generally two options regarding the house - it can be sold and the proceeds divided, or one party can "buy out" the other. In either case, one or both parties should order an appraisal of the residence. Divorce appraisals require a well supported, professional appraisal that is defensible in court. When you order an appraisal from us, you are assured that you will get the best in professional service, courtesy, and the highest quality appraisal. We also know how to handle the sensitive needs of a divorce situation.
Attorneys and Accountants rely on our values when calculating real property values for estates, divorces, or other disputes requiring a value being placed on real property. We understand their needs and are used to dealing with all parties involved. We provide appraisal reports that meet the requirements of the courts and various agencies.
As an attorney handling a divorce, your needs oftentimes include an appraisal to establish fair market value for the residential real estate involved. Often the divorce date differs from the date you order the appraisal. We are familiar with the procedures and requirements necessary to perform a retroactive appraisal with an effective date and Fair Market Value estimate matching the date of divorce. The ethics provision within the Uniform Standards of Professional Appraisal Practice (USPAP) binds us with confidentiality, ensuring the fullest degree of discretion.
If you're working with a real estate agent to list your property, more than likely they'll provide you with a Comparative Market Analysis (CMA) that lists selected sales in your area as one of the first steps in determining what to set as the "Listing Price".This step is vital if you're going to maximize your profit and minimize the home's time on the market.
But even if you're working with the most experienced real estate agent, it's probably in your best interest to have an "objective" third-party's opinion of value prior to signing a Listing Agreement.And that's where we come in. We can provide you with a pre-listing appraisal so both you and your agent have an accurate description of your home's features and a detailed analysis of the most recent and similar "comparable sales" or as they're commonly called, "Comps". In addition to helping you set a realistic selling price so your home will attract buyers, a professional appraisal can:
Be a very valuable negotiating tool once you have a potential buyer
Impress buyer's with written proof of your home's condition inside and out
Make yourself aware of problems and eliminate last-minute repair hassles that might delay a closing
Decrease the chances of unknown problems that cause sales to fall through
Eliminate the wait for the buyer or their mortgage company to get the appraisal done on their own
Many people are surprised when they find out that the market value of their home is much more than they thought, so investing in a professional appraisal actually allowed these people to receive several thousand more dollars than they thought they would when their home was sold. Others have an inflated opinion of their home's value and an appraisal helped them to realistically price their home in order for it to sell. An overpriced home will not attract buyers, which means no offers and no closing and that you have wasted valuable time, money, and efforts.
Improvements to add value:
In addition to "how much?", there may be other important questions to ask yourself before listing your home. Questions like ''Would it be better to paint the entire house before we sell it?", ''Should I put in that third bathroom?'', ''Should I complete my kitchen remodel?'' Many things which we do to our houses have an effect on their value. Unfortunately, not all of them have an equal effect. While a kitchen remodel may improve the appeal of a home, it may not add nearly enough to the value to justify the expense.
We can step in and help make these decisions. Unlike a real estate agent, an appraiser has no vested interest in what amount the house sells for. Our appraisal fees are based on efforts to complete the report and not a percentage of the sales price. So a professional appraisal can often help homeowners make the best decisions on investing in their homes and setting a fair sales price.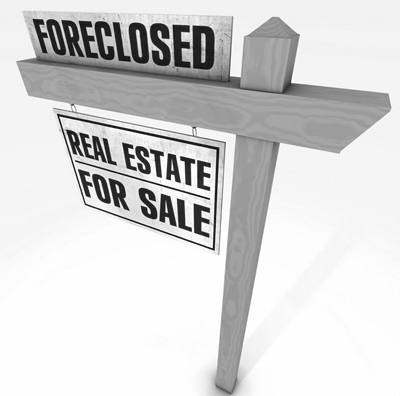 Homes in foreclosure and homes that have reverted to your institution's ownership present special appraisal challenges. At Andreini Appraisal Services, we're more than ready and able to help.
For a property in foreclosure, you may need to know the difference between fair market value and "quick disposition" value, to know your potential charge-off liability. At Andreini Appraisal Services, we have experience in both providing snapshots of fair market value for our mortgage lending and servicing clients as well as "quick sale" forecasts that understand your timeline.
Owners of property in foreclosure, of course, present special challenges. They may be unwilling to allow an inspection of the property. If they have abandoned the property already, they may have neglected care of the home for some time -- or worse, caused damage. We have the experience and training to deal with the special dynamics of a foreclosure appraisal, and you should not hesitate to rely on us.
For a property that has already reverted to Real Estate Owned, you likewise will be interested in a quick disposition. But you may want to know and compare three values: As-is, as repaired, and "quick sale." These represent the value of the property without any work done to it, with the work required to make the property marketable to full market value commensurate with competing properties in the area, and, somewhere in-between, with minimal investment in repairs -- selling the property quickly, probably as a "fixer-upper." Again, we understand your timeline and the unique circumstances of an REO property, as well as the special information you'll need -- competing listings, market trends, and the like.
Please browse our website to learn more about our qualifications, expertise and services offered.
We offer a full range of Real Estate Appraisal services, with experience in many types of property. We are also experienced in litigation support and expert witness services. Clients who have used our expert testimony services include government agencies, tax entities, financial institutions, legal and accounting firms and many other businesses. In many cases, our independent, supportable analysis has allowed clients to settle cases without going to court.
An appraiser must remain unbiased in performing an appraisal of a property. But we can consult with you and advise you about the relative strength of an appraisal presented by opposing parties. We can also perform additional research and analysis to support or discredit assumptions or conclusions.
Some examples of issues we have experience with include:
Valuation of "stigmatized" property
Valuation as of date in the past
Valuation for condemnation and eminent domain cases
Effect on value of properties with history of flood
Estate settlement
Effect on value caused by insect infestation
Valuation for divorce, partnership, taxation issues, etc.
With our experience and proven track record we are ready to take on any type of appraisal assignment and our appraisal values stand up under the most severe scrutiny.
Most localities determine your property tax burden based on an ad valorem assessment of the property's value. Sometimes, as a property owner, you get an unwanted surprise in the mail telling you your taxes are going up, and sometimes it may seem as though your assessment is too high.
Often, matters like this can be resolved with a phone call. However, if after discussing your assessment with your local taxing authority you still feel as though your property was overvalued, a professional, independent, third-party appraiser is often your best bet in proving your case. That's where we come in.
There are as many different procedures for appealing assessments as there are property taxing districts, so it's important to enlist the help of a professional appraisal firm that's experienced and trained in the ins and outs of your particular jurisdiction.
Please note: It makes sense to do your own research before determining whether to go forward with a property assessment appeal, especially before you make the decision to hire a professional appraiser. However, according to the Uniform Standards of Professional Appraisal Practice (USPAP), we are not allowed to take "shortcuts" -- i.e., your research -- and use it on its face as part of our independent evaluation. When you hire us for an assessment appeal, you're commissioning an independent, third-party professional appraisal report. As such we do our own evaluation, beginning to end. If you're right that your property has been overvalued, an independent report such as ours will be even more persuasive than any other evidence you can marshal on your own, but it depends on our ability to do the work independently.
Sometimes, you will have a hearing on your assessment appeal and will need for the appraiser you've hired to testify on your behalf. Be assured that Andreini Appraisal Services is able to professionally and persuasively testify at appeal hearings. Browse our website to learn more about our qualifications, expertise and services offered.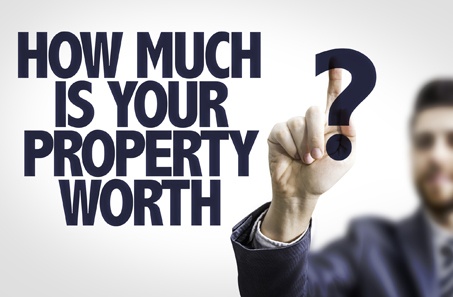 Settling an estate is an important and sometimes stressful job. As an executor you have been entrusted to carry out the wishes of the deceased as swiftly and exactly as possible. You can count on us to act quickly and with sensitivity to the feelings of everyone involved.
Attorneys and Accountants rely on our values when calculating real property values for estates, divorces, or other disputes requiring a value being placed on real property. We understand their needs and are used to dealing with all parties involved. We provide appraisal reports that meet the requirements of the courts and various agencies.
Settling an estate usually requires an appraisal to establish Fair Market Value for the residential property involved. Often, the date of death differs from the date the appraisal is requested. We are familiar with the procedures and requirements necessary to perform a retroactive appraisal with an effective date and Fair Market Value estimate matching the date of death. The ethics provision within the Uniform Standards of Professional Appraisal Practice (USPAP) binds us with confidentiality, ensuring the fullest degree of discretion.
All too often, people do not fully appreciate the need to have a detailed real estate appraisal prepared in support of the numbers being used in documents filed with revenue authorities.
Opinions of value used in documents filed with the revenue authorities should be supported by a detailed report as to how the appraiser arrived at his conclusions. Such a report will certainly demonstrate to the authorities that the numbers used are well founded and substantiated.
Having a professional appraisal gives the executor solid facts and figures to work with in meeting IRS and state agency requirements. It assures peace of mind to everyone concerned because we are there to stand behind the appraisal if it is challenged.
HOW TO PREPARE FOR AN APPRAISAL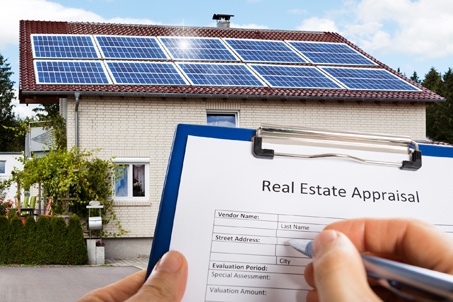 For homeowners, a real estate appraisal is the linchpin to buying or selling their home. It allows the property transactions to occur among the buyer, seller, real estate agent and mortgage lender.
Before an Appraiser arrives, there are a few things you should know. By law, an appraiser must be state licensed to perform appraisals prepared for federally related transactions. Also by law, you are entitled to receive a copy of the completed appraisal report from your lender. To facilitate the appraisal process, it's beneficial to have these documents ready for the appraiser:
A plot plan or survey of the house and land (if readily available)
Information on the latest purchase of the property in the last three years
Written property agreements, such as a maintenance agreement for a shared driveway
List of personal property to be sold with the home
Title policy that describes encroachments or easements
Most recent real estate tax bill and or legal description of
the property
Home inspection reports or other recent reports for termites, EIFS (synthetic stucco) wall systems, septic systems and wells
Brag sheet that lists major home improvements and upgrades, the date of their installation and their cost (for
example: the addition of central air conditioning or roof repairs) and permit confirmation (if available)
A copy of the current listing agreement and broker's data sheet and Purchase Agreement if a sale is "pending".
Information on "Homeowners Associations" or condominium covenants and fees.
A list of "proposed" improvements if the property is to be appraised "As Complete"
Once your appraiser has arrived, you do not need to accompany him or her along on the entire site inspection, but you should be available to answer questions about your property and be willing to point out any home improvements. Here are some other suggestions:
Accessibility: Make sure that all areas of the home are accessible, especially to the attic and crawl space
Housekeeping: Appraisers see hundreds of homes a year and will look past most clutter, but they're human beings too! A good impression can translate into a higher home value
Maintenance: Repair minor things like leaky faucets, missing door handles, and trim
FHA/VA Inspection Items: If your borrower is applying for an FHA/VA loan, be sure to ask your appraiser if there are specific things that should be done before they come. Some items they may recommend might be: Install smoke detectors on all levels (especially near bedrooms); install handrails on all stairways; remove peeling paint and repaint the affected area; provide inspection access to the attic and crawl spaces.
Appraisers are, by far, the most technical agents in the real estate world. By necessity, they have been drawn into the digital world at a pace not seen by their colleagues. The appraisal process is one that lends itself to technology, which has paid significant dividends to those appraisers who have invested in it. These dividends are shared with the appraiser's customers in the form of shorter turn-around times and higher quality reports.
Millions of real estate transactions are processed each year in the United States. Almost all of them require some sort of appraisal. Technology has allowed savvy appraisers to reduce the amount of work their clients need to order, track and receive appraisals. In the past, the primary mode of interaction between an appraiser and his clients was the telephone and fax machine. Now, using tools like this web site and e-mail, clients can easily order and check the status of the appraisal. Many private vendor portals also allow users to automatically order and track the appraisal progress.
Modern appraisers have foresaken the old print and mail route for a much more efficient electronic delivery system. Utilizing Adobe's Portable Document Format (PDF) files, an appraiser can deliver a multi-page report, complete with digital photos and maps, through simple e-mail. Now, instead of waiting for the daily mail, or paying for expensive courier sevices, appraisal customers can simply log into their e-mail system and retrieve their appraisals.
Storing data has always been of extreme importance to appraisers. Up until the 1990s, appraisers stored countless books, notes and documents, which enabled them to reference them for future assignments. Federal laws also require appraisers to keep their workfiles for five years, which allows them to either defend the valuation or to be used legal proceedings. This sometimes required warehousing boxes of paper, which was difficult to access and inefficient. Now, by digitally storing every aspect of the appraisal process, modern appraisers are able to access data quickly and store it in searchable media.
Andreini Appraisal Services utilizes the most technologically advanced tools, which allows them to deliver reports quicker, more efficiently and with higher degrees of accuracy. All of this helps keep our costs down and saves our clients time and money.
Appraisal licensing varies from state to state. To participate in what is called a "federally-related transaction", which is, for example, a mortgage being underwritten by a national bank, an appraiser must be licensed or certified by his or her state. The license or cerification is evidence that the appraiser has performed a certain number of hours as a trainee under the supervision of a qualified appraiser, has passed examinations, and completes hours of continuing education training every year.
Prior to the Savings and Loan crisis of the 1980s, which gave rise to appraiser licensing, appraisers had to market their experience, service and professionalism and association designations. Many feel that licensing has diluted the appraisal profession. Many consider licensure a bare minimum of what you should expect from an appraiser.
We have worked hard to establish a reputation for quality and prompt work, performed professionally and ethically, with outstanding customer service. You should never just look for a licensed appraiser; you should be discriminating in choosing your service providers. Tour our website for valuable information on the experience we have and the services we provide.
You should always be sure your appraiser is licensed and in good standing. The "California Office of Real Estate Appraisers" maintains a database of appraisers and their license/certification status. It is available publicly at this link www.orea.ca.gov
Among other things, this database, which relies on reports from peers, testing results, and proof of completion of education requirements, will inform you if the appraiser you are considering has had his or her licensed suspended, revoked, or whether the license has lapsed. You can rest assured that our licenses are current and in good standing.
Appraising is a profession and appraisers are licensed professionals. In our field, as with any profession, we are bound by ethical considerations.
An appraiser's primary responsibilty is to his or her client. Normally, for lending purposes, the appraiser's client is the lender ordering the appraisal, as the appraisal is needed to help decide whether the lender will make the mortgage loan. Appraisers are required to have a fiduciary duty of confidentiality to their clients. As a homeowner, if you want a copy of your appraisal report, you normally have to request it through your lender. It is unethical for an appraiser to provide details of the appraisal to a homeowner without the lender's (client) authorization.
As with mortgage lending, an appraiser has certain duties of confidentiality with other clients who order an appraisal for other purposes, such as divorces, estates, collateral, etc. For these assignments, it is also unethical for an appraiser to provide details of the appraisal to other parties without the authorization of the client.
Appraisers have obligations of numerical accuracy depending on the assignment parameters, an obligation to attain and maintain a high level of competency and education, and must generally conduct him or herself as a professional. We take these ethical responsibilities very seriously.
Appraisers may also have fiduciary obligations to third parties, such as homeowners, buyers and sellers, or others. Those third parties normally are spelled out in the appraisal assignment itself. An appraiser's fiduciary duty is limited to those third parties who the appraiser knows, based upon the scope of work or other written parameters of the assignment.
The Uniform Standards of Professional Appraisal Practice (USPAP) states that it is unethical for an appraiser to accept an assignment that is contingent on "the reporting of a pre-determined result (e.g., opinion of value)," "a direction in assignment results that favors the cause of the client," "the amount of a value opinion," and other things. This means you can be assured we are working to objectivelty determine the home or property value.
Andreini Appraisal Services assures 100 percent ethical, professional service.